Fellowship in Neonatology
Learn treatment of infants after high risk delivery, birth defects & illness.
Overview
Curriculum
Pedagogy
FAQs
Overview
Course Description
Neonatology is a subspecialty of pediatric care that involves managing the health of infants who need medical attention or are at high risk after delivery. Doctors trained in neonatology often work with premature infants, congenital disabilities, illnesses or complicated deliveries. They often work in the Neonatal Intensive Care Unit (NICU) with specialised equipment to treat only newborns who need a little more care.
What does the Fellowship Program in Neonatology cover?
– Learning modules in radiology related to neonates
– Surgical advances in neonates
This innovative online medical course for doctors provides a blended, self-paced model of learning that combines the best of both worlds- the convenience of online materials with the hands-on clinical experience at a partner hospital from experts in the field
The online fellowship course in neonatology addresses different ways to improve the quality of care that sick or premature infants receive. At Medigrad, we aim to provide you with robust education standards and detailed training on cutting-edge advances in technology so that you are armed with the skills you need to meet future challenges in the rapidly changing medical field.
Medigrad's online fellowship course provides you with the knowledge you need to make a difference for babies and families.
Physicians trained in neonatology are expected to be adept at all the procedures carried out in the NICU like newborn screening, resuscitation, drug delivery and intubation. They will also be trained at diagnosing congenital diseases, signs of nutritional deficiencies or congenital disabilities.
Course Description
You will learn how to master the tools you need with best-in-class training courses to become an expert with the world's best platform for artists and dreamers and many more with us.
Curriculum
Pedagogy
FAQs
Get choice of your course
Learn Python Programming Beginner
4.5
49,00
9
Statistics Data Science and Business Analysis
4.5
49,00
9
Learn HTML5 Programming Beginning
4.5
49,00
9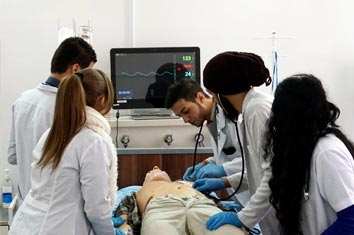 Software Development From A to Z Beginner
4.5
49,00
9
Graphic Design Masterclass for Beginning
4.5
49,00
9
The Complete JavaScript Course Beginner
4.5
49,00
9
I love to learn new things and skilify has help me a lot to learn more new things and new courses.
Riaz Surti | Hearthy Foods