Radiography Course: Medical Imaging
Self Pace Online Learning for radiographers, ultrasonographers and other healthcare professionals across the world | 4 Months Course

Overview
Curriculum
Pedagogy
FAQs
Overview
Course Description
Our radiology clinical imaging course equips you with the skills to interpret radiological images correctly.
It is relevant to radiographers, ultrasonographers and other healthcare professionals across the world.
The programme has been developed in the UK by the College of Radiographers and NHS England elearning for healthcare.
High-Quality Online Radiography Course
You can use the sessions to develop your skills in radiography, CT, MRI and ultrasound.
There are also sessions on patient care, consent, clinical governance and professional development.
The sessions are highly interactive, with images, video clips, animations and self-assessment questions to help embed learning and understanding.
Test your interpretation skills using real clinical data in  our medical imaging online course
You can view medical images from real cases and test your interpretation skills.
This helps you to better understand the wide-ranging and complex appearances of both normal radiology images and those showing pathology.
The course content is available online so you can study anywhere, at any time.
Formally Endorsed by the UK College of Radiographers
This interactive medical imaging course is formally endorsed for continuing professional development by the UK College of Radiographers (through the 'CPD Now' scheme). So, it meets the highest UK quality standards of a leading professional body.
Curriculum
Pedagogy
FAQs

Program Accreditation by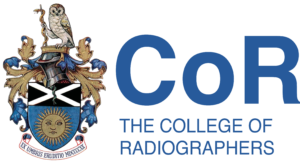 Eligibility for Program
MBBS
I really enjoy the training package provided by eIntegrity, hence my gusto in re-enrolling. It has refreshed my memory on some aspects and provided lots of detail. One thing I have learned in my 30+ years in Radiography is that you never stop learning!
ASMIRT is very pleased to be providing eIntegrity's world-class elearning materials exclusively to our members as part of their member benefits. The quality of these programmes is so good that they are provided free of charge to medical imaging and radiation staff throughout the UK by the National Health Service (NHS) and it is recognised as the gold standard for online CPD and learning. Members' engagement from previous discount offers was most encouraging, and they used the modules extensively. This prompted us to provide this online learning as an ongoing benefit to all our members – at no cost. I have found eIntegrity to be very useful and hope that you will thoroughly enjoy this system.
I really love what eIntegrity has to offer with its content across a wide variety of modalities and body areas. It is easy to access at home or from work. The information is presented really well and easy to follow. I like that I can also manipulate the images. It has been a great way for me to improve my knowledge of, and identify, pathology and enable me to convey accurate findings to the referring doctor or radiologist. I feel that, with the help of eIntegrity I have been able to improve the quality of care that I can offer my patients. I would highly recommend this to supplement your CPD.
The project is a fantastic resource for radiographers' continuing professional development.