Fellowship In Gynaecology & Obstetrics
Learn about Gynaecological procedures & Obstetric Criticalities | 1 Year Course | 8 Weeks' Training in Partnered Hospitals
Overview
Curriculum
Pedagogy
FAQs
Overview
Course Description
Fellowship in Gynaecology & Obstetrics is specially designed course for physicians who possess the basic understanding about Obstetrics & Gynaecology and are willing to upscale themselves to handle any criticalities related to gynecological procedures & perform normal deliveries without complexities. The course covers the basic concepts, practices and explains the explanation of knowledge into clinical practice.
After completion of course, the candidate would be able to –
Take detailed history & physical examination of patient
Perform Diagnosis of pregnancy
Do antenatal and postnatal care of pregnant patient at their clinics
Diagnose and treat common gynecological problems
Management of common medical disorders during pregnancy
Do basic surgical procedures in Gynaecology & Obstetrics
Key Highlights
The course covers all the basic and in-depth knowledge related to Gynaecology & Obstetrics
Content is highly researched and up-to-date.
Covers theoretical and clinical aspects
Let a candidate gain confidence to perform the procedures in clinical practice
Curriculum
Pedagogy
FAQs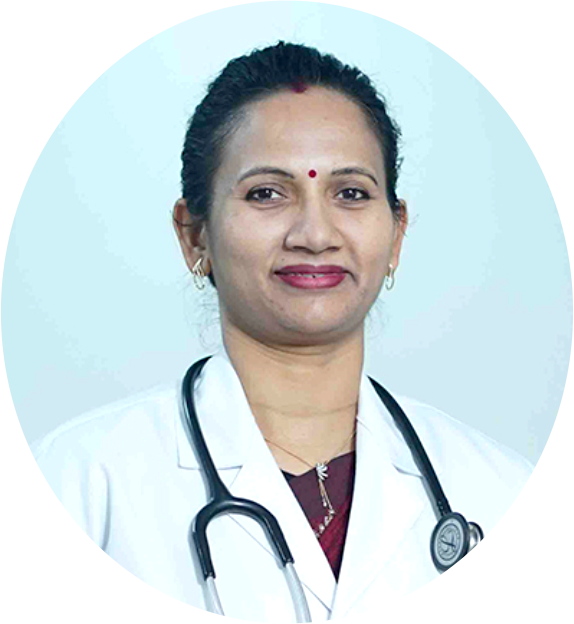 Dr. Sabita Kumari | Program Director
MBBS | MS (Obstetrics & Gynaecology)
WHI Training Minimal Invasive Surgery, AIIMS, New Delhi)​
Dr Sabita Kumari is a renowned Obstetrician and Gynaecologist in Delhi-NCR, In her experience of over 15 years, she has been associated with renowned institutes & hospitals, namely QRG Health City, Apollo Hospital Delhi, Faridabad and All India Institute of Medical Sciences, Delhi. She has competence over the Gynaec Endoscopy, High Risk Pregnancy Care, Fibroid Uterus, Adenomyosis Ovarian Cysts, Endometriosis Ectopic Pregnancy and Infertility. She is also actively working for the health of adolescent girls and menopausal women.
Dr Divya Kumar | Program Director
M.B.B.S, DNB (Obs & Gynae),
F.I.C.O.G, Fellowship in Clinical ART​
I did Fellowship in Gynaecology & Obstetrics with Medigrad. The experience overall was very good & helped me gaining detailed perspective on the subject. The studying material & seminars were extensive. The sessions were highly interactive, helped in gaining wonderful clinical tips. The Course was also friendly in pursuing as the time- liners are flexible in compliance with my job. Thanking the entire team for being so co-operative & gaining me the opportunity for such a great learning experience.
I have done Fellowship in Gynaecology & Obstetrics with Medigrad. I had a great learning experience with there. The course content was really very good & helpful. The Knowledge imparted in the program was very practical & helped to gain a lot of Confidence. Thanks & best wishes.