Fellowship in Emergency Medicine
Learn all major aspects like management & treatment related to emergencies | 1 Year Course | 3 Month's Training in Partnered Hospitals
Overview
Curriculum
Pedagogy
FAQs
Overview
Course Description
Fellowship in Emergency Medicine is a one-year blended program specially designed for the physicians working or who are willing to work in the emergency department. The program will impart the knowledge to handle critical situations related to all age groups.
Course Objectives:
To understand the organization and procedure of the emergency medical services
To gather knowledge and skills to provide comprehensive care for patients of all age groups.
To get the confidence to handle critical situations with quick and effective decisions for patients.
To be familiar with the drugs used in emergencies and relevant equipment.
To be able to the differential diagnosis of common illness.
To access & select the appropriate investigations required and their accurate interpretation keeping the patient's safety in prime consideration.
To enhance the skills in useful techniques to be used in emergency situations.
To understand and follow the right communication with the patients in the emergency department.
Doctors are also offered e-ICM program & certificate is endorsed by The Faculty of Intensive Care Medicine and NHS England. The programme is arranged into 10 modules by subject theme and you can select learning sessions relevant to your training needs and interests.
• Anaesthesia and ICM – A general introduction to anaesthesia. Particularly suitable for those at an early stage of medical training.
• General Concepts – Topics include analgesia, sedation, organ support, nutrition and fluid therapy, end-of-life care and transfer medicine.
• Medicine and Surgery – The wide spectrum of disease that presents to a critical care unit. Includes an overview of pathologies, by medical and surgical specialty.
• Infectious Disease – The prevention and treatment of infectious disease within ICM.
• Trauma – The management of trauma and an overview of traumatic injuries.
• Procedures, Investigations and Monitoring – Common procedures, aids used in investigations and monitoring techniques.
• Patient Safety – Critical incidents and emergencies, safe blood transfusion, prescribing and procedures, and situations that may lead to an unsafe environment.
• Non-clinical Topics – Research and audit, clinical governance and legal matters.
• Self-assessment Exercisese
Curriculum
Pedagogy
FAQs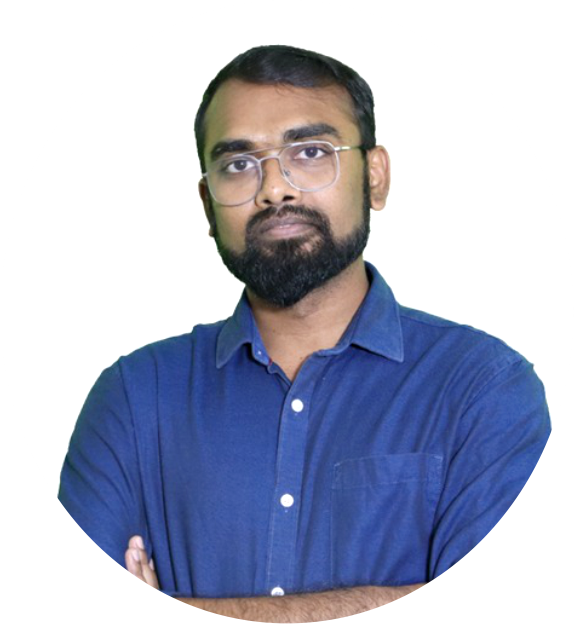 Dr Ranganath S
MBBS, DEM (RCGP), MMED (CMC Vellore), MRCEM (UK), FID (Singapore)
Dr Ranganath has extensive experience in emergency and critical care medicine. He has specialized in Cervical spinal immobilization, Airways skills, ATLS protocols, FAST/e-FAST ultrasonography, 2D Echo. He was also involved in Internal auditing and protocol formulation for leading hospitals in Chennai.
My name is Dr. Susan Alice Peter and I did Fellowship in Emergency Medicine with Medigrad. Since I was preparing for my post-graduation examination, Medigrad helped to gain experience as well as enhance my clinical skills at the centre near my place Medigrad also helped me by covering a major part of the training online. The training program was really helpful for me. Thanks & Best wishes.