Management of Obstetric Emergencies
This course is designed for healthcare providers who deals with Obstetric patients. In Emergencies like eclampsia / preeclampsia and Postpartum haemorrhage, it is crucial that the patients receive appropriate and timely treatment.  
It comprises of Antenatal Examination training using High Fidelity Physiological Patient Simulator and simulated obstetric emergency in a facility, allows the obstetricians, residents to maintain their knowledge, build new skills and develop teamwork to safely manage such complications.  
By the end of this course residents, obstetricians will be confident in examining obstetric patients and managing obstetric emergencies.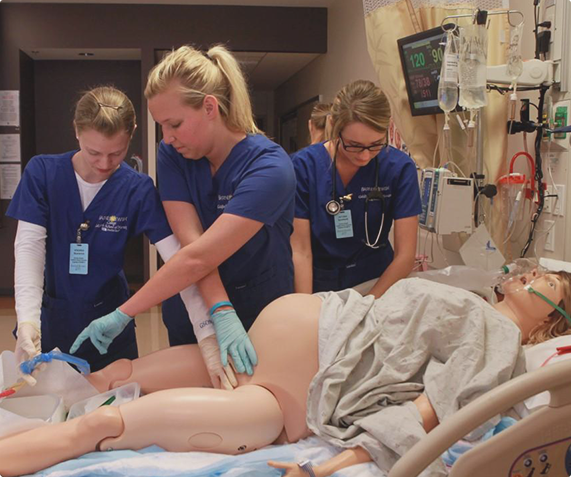 OBGY Residents, Emergency Medicine Physicians.
P/V Examination (Using Simulator)
Antenatal Examination (Leopold's maneuver)
CTG Monitoring  
SBAR Technique (Hand over technique)
Basic & Advanced Cardiac life support skills
Clinical Scenarios using Advanced
High Fidelity Simulator Like:
Supine hypotension's Syndrome
Eclampsia / Preeclampsia,  
Shoulder Dystocia,
Breech Presentation
Amniotic Fluid Embolism
Cardiac Arrest,
Postpartum Haemorrhage 
Crisis Resource Management
Effective communication and Leadership skills.
Effective Resuscitation Team Dynamics
Intravenous Catheterisation (IV Access)
Airway Management
Use of Defibrillation
Neonatal Resuscitation